Appulate's Insured page contains information about the insured. It allows you to:
Once you have created an insured, you can visit other pages associated with them.
Creating a new insured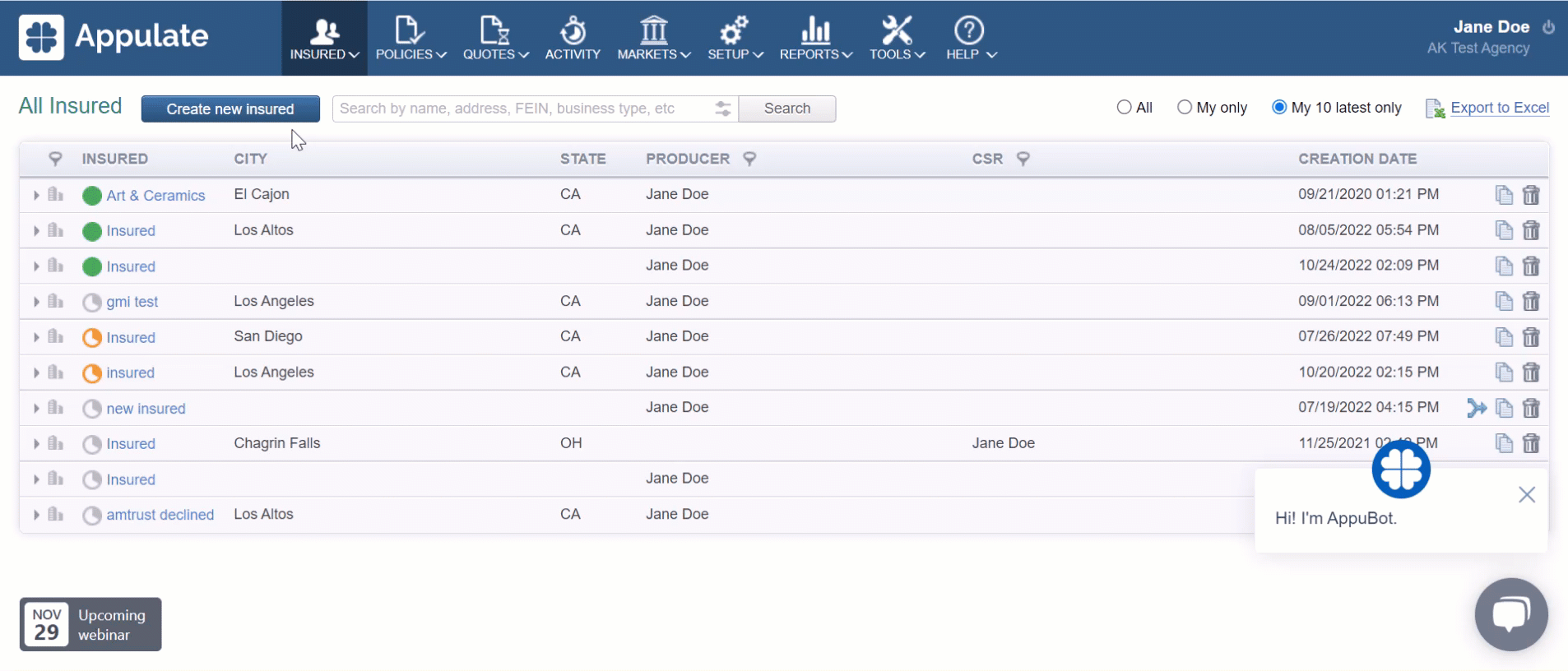 You can create a new insured by clicking:
Create new insured on the All Insured page (Insured menu);
Add New on the Customers, Prospects, Former Customers, Former Prospects pages (Insured menu);
Create new insured on all pages of the Quotes and Policies menus.
Note: You can also create a new insured via Uplink.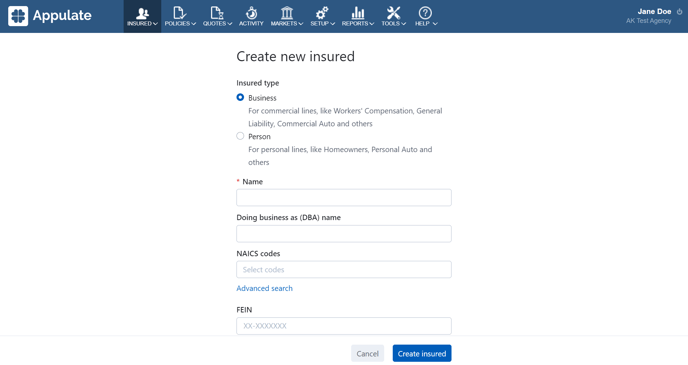 This will open the Create new insured page:
Fill in the insured information. Required questions are marked with a red asterisk.
Click Create insured.
You can then create a new quote request or policy for this insured on the Create new request for quote or policy tab.
Clicking Cancel will return you to your previous page. In this case, no insured will be created.
Working with an existing insured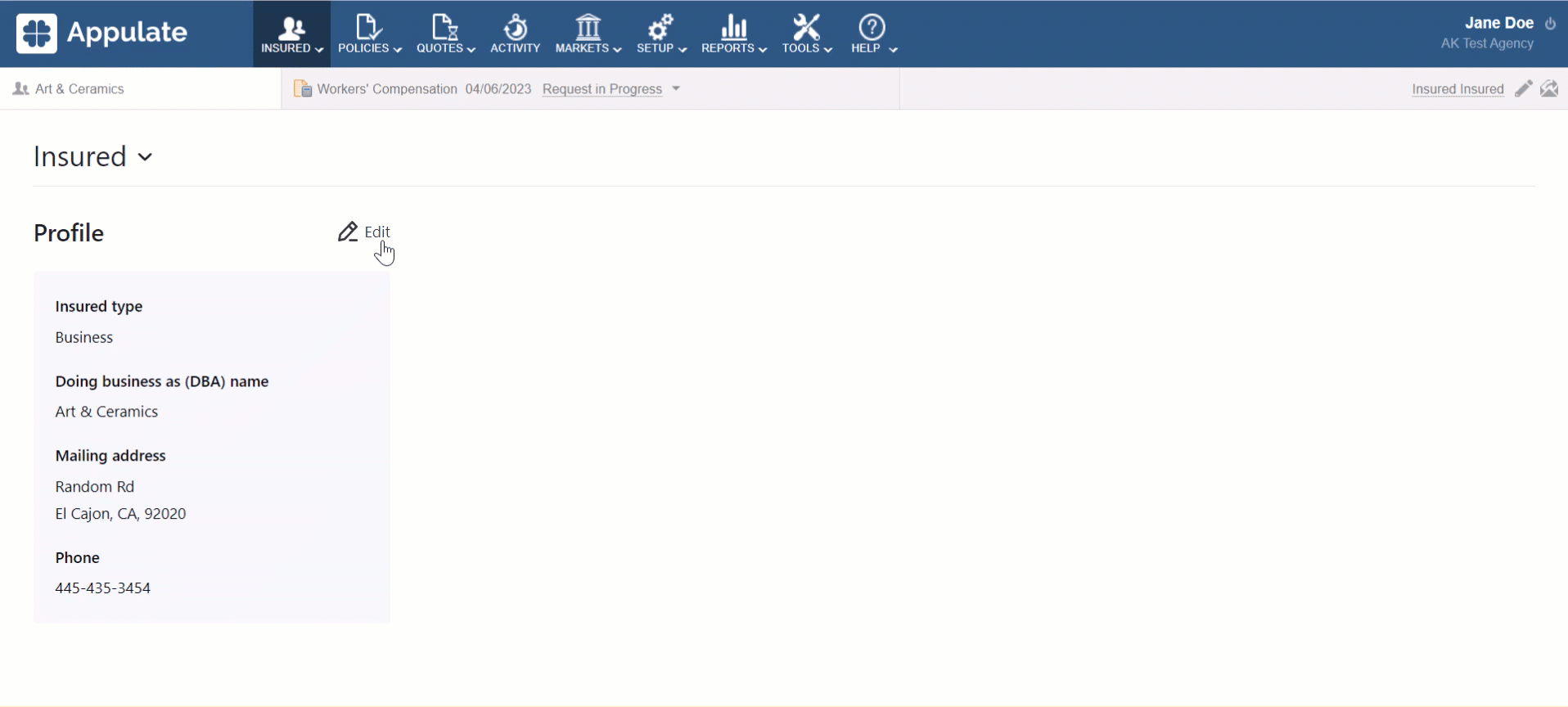 To open and edit an insured's page, click their name on the All insured page.
On the Insured page, click Edit to change the insured's information.
Fill in the Edit insured dialog. Some fields, for example Insured type, cannot be edited.
Click Save to apply your changes. All changes will be synchronized with the questionnaire.
Insured pages navigation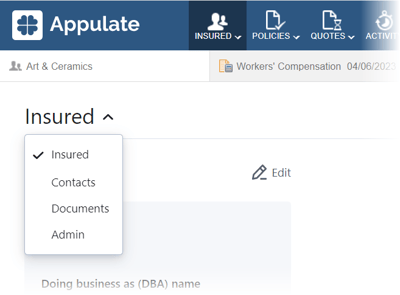 In addition to the main Insured page, the insured have a number of associated pages:
Contacts: Contact information of the insured or their representatives.
Insured documents: Uploaded documents associated with the insured.
Export: Export of the insured's data from Appulate to agency management systems. Export functionality is controlled by Agency Management System setting in Setup > Settings.
Admin: Internal admin information on an insured customer.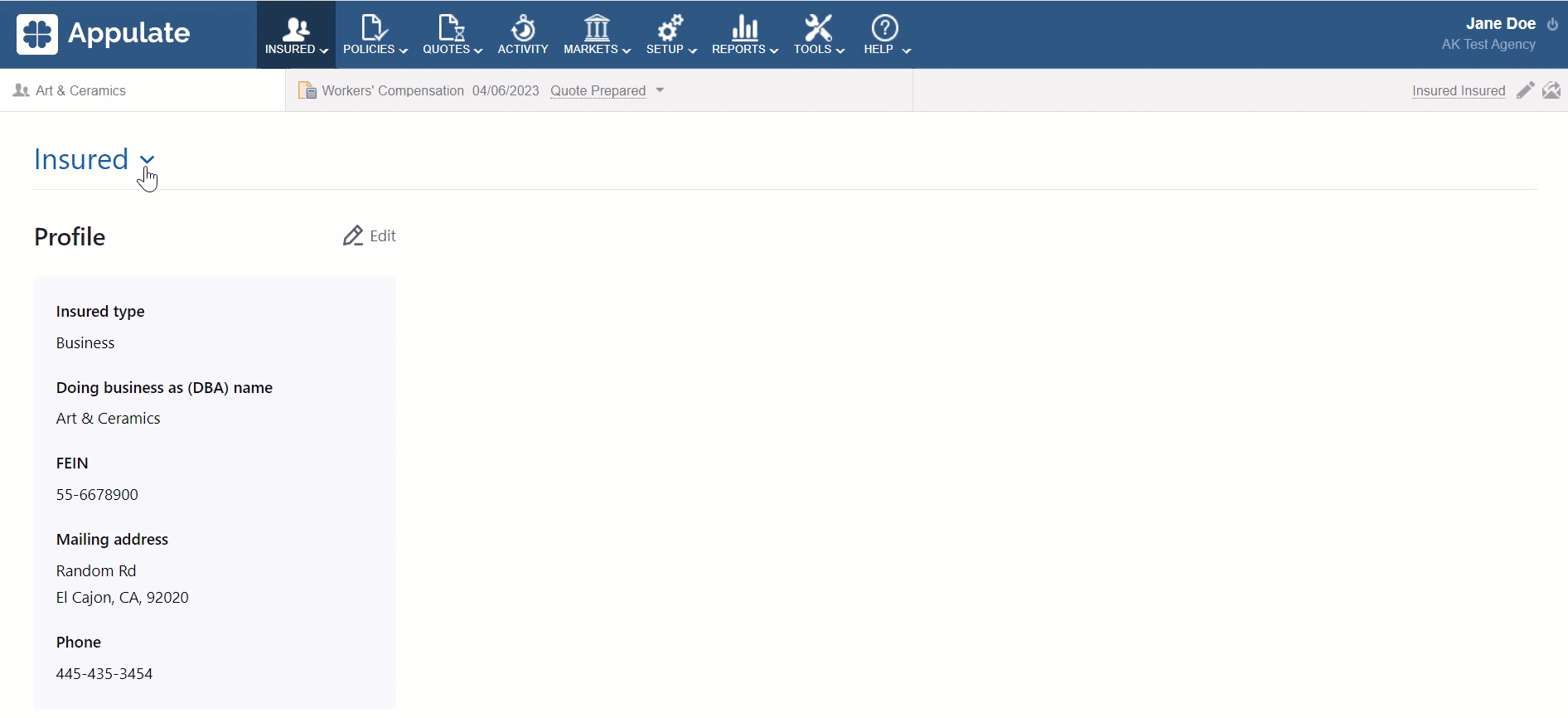 To open other pages associated with this insured:
Click your current page's title;
Select an option from the list.