Appulate's Compare quotes page contains all quotes that are available on the Quote request page for the current company.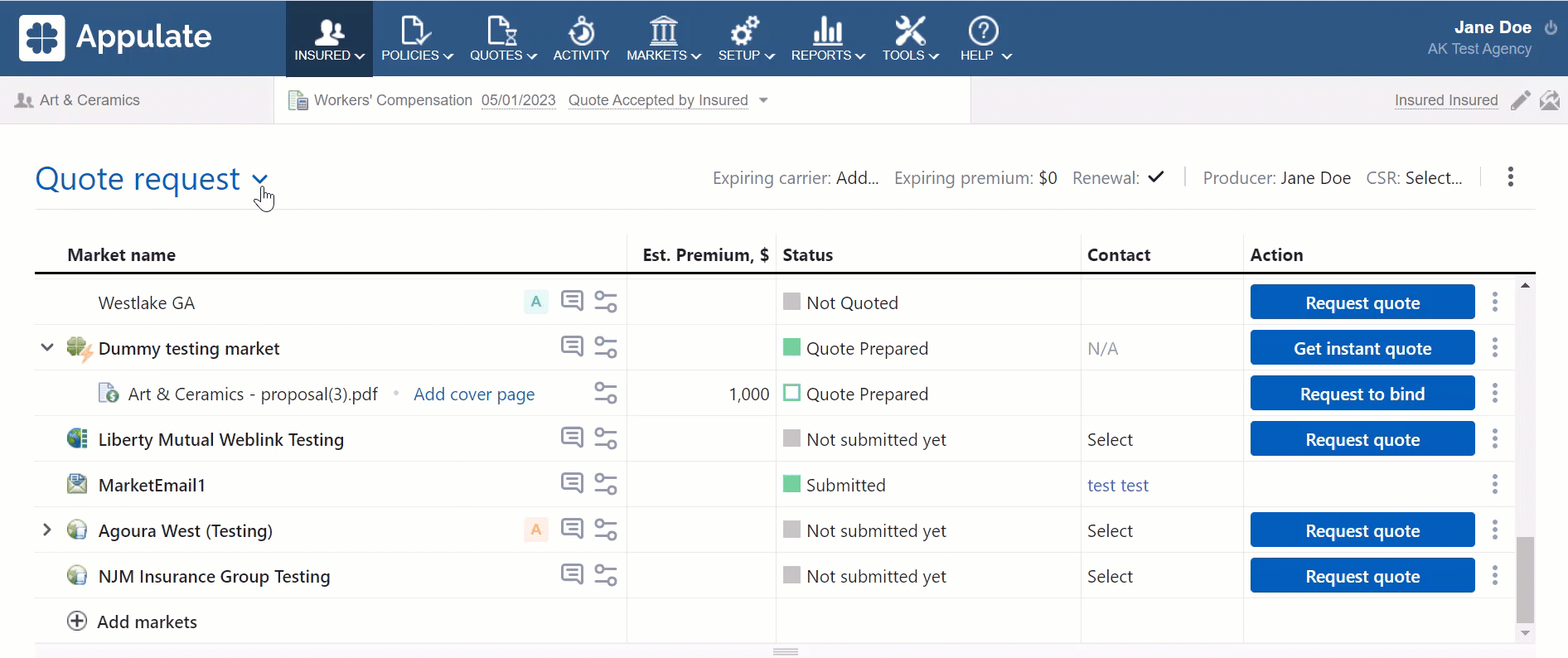 Each quote is displayed in a separate column with the following information:
Premium (if it isn't available, N/A is displayed instead);
Carrier;
Quote name (clicking it downloads the quote).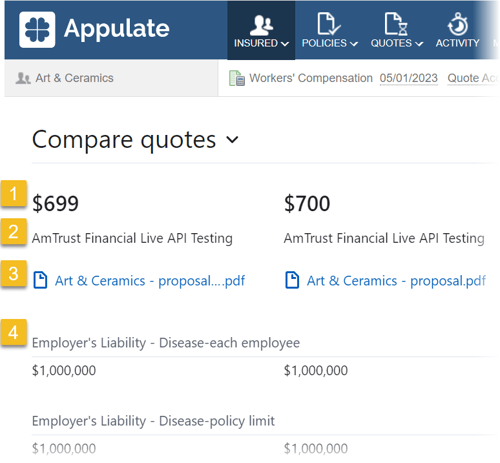 If available, a quote's details (for example, limits, deductibles, or the selected payment plan) are displayed underneath (4). If a parameter isn't available, N/A will be displayed. If a quote doesn't have any limits or deductibles, — will be displayed in place of their value. If their value is 0, $0 will be displayed.
Note: For agents working under a market's URL, the page only displays quotes provided by this market or its submarkets.