A while ago, we've launched Internal notes, which let you leave notes on markets and submissions and can be used as a live chat for your company. We're happy to announce that now you can send private messages to other companies in Appulate.
Appulate messages are the easiest way to connect instantly with markets.
How to send messages
For now, we've turned on messages only between agencies and markets added to submissions (and if a market has an Appulate submission and actively uses Appulate). Messages are not available for submarkets. To check if you can send a message to this company, simply look at the icon near a market name:

– You can send messages and leave internal notes

– You can only leave internal notes
Please also note that you can send a message to a market only after you request a quote from them. If you're a market user and want to message an agency, make sure you've assigned an agent to the quote request.
Note: You can send messages from:
1. To write a message, click the Messages & internal notes icon near a market name.
2. Type your message on the Messages tab on the right and click Send or Enter.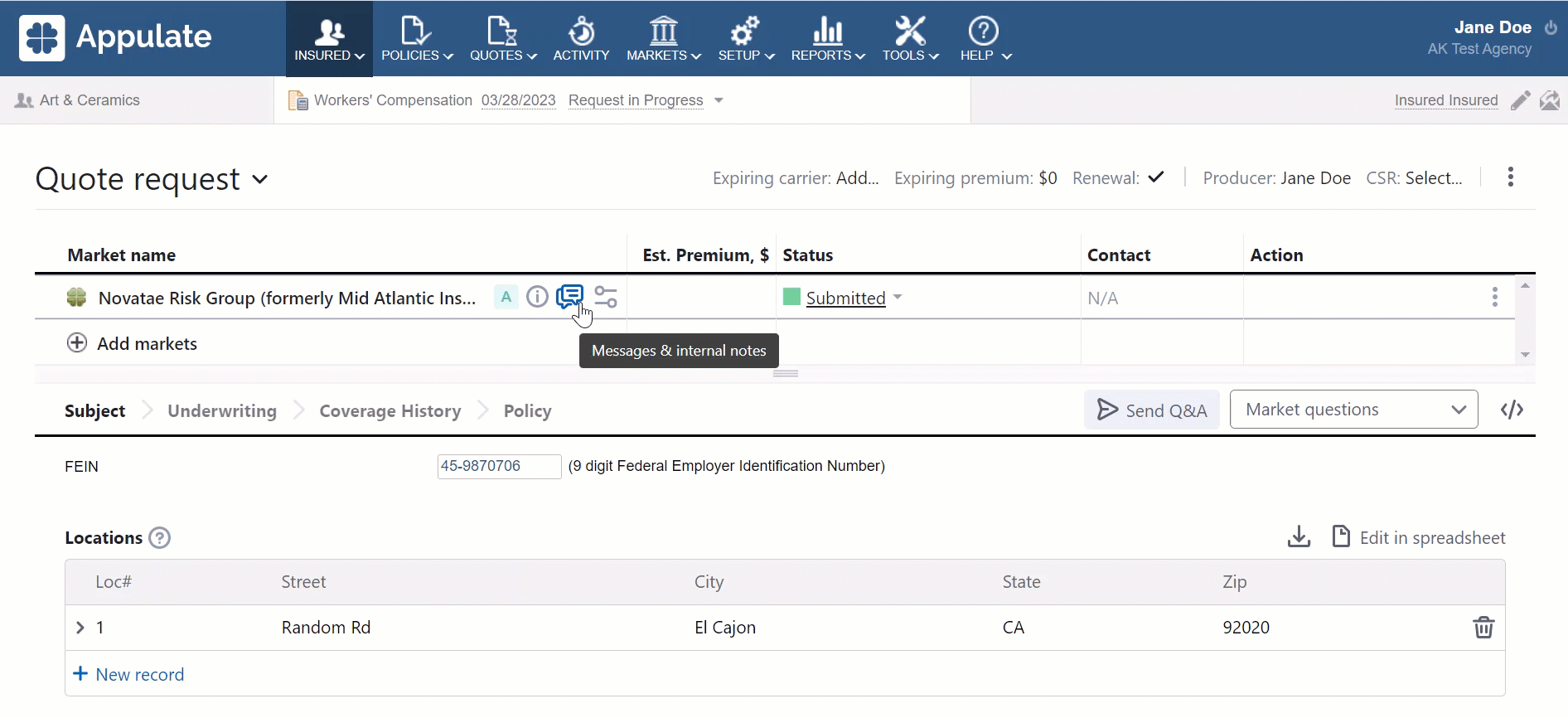 3. To edit or delete, hover over the message and click Edit or Delete. Please keep in mind that you can edit or delete only your messages.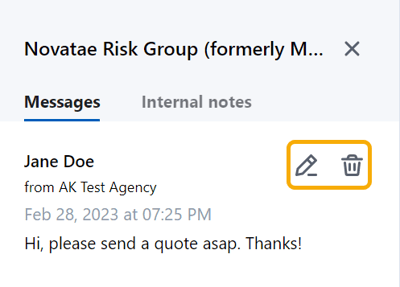 4. When you get a response or a new message, you'll see a red dot on the Messages & internal notes icon. Appulate will also notify you of any new messages by email, to help you keep track of your conversations.