How to change Effective and Expiration dates
Effective and expiration dates are set when you create a new request for a quote or a policy.
To change the effective or expiration date, click the date in the upper-left corner of the Request or Policy page, change one or both dates in the drop-down box, and click Save.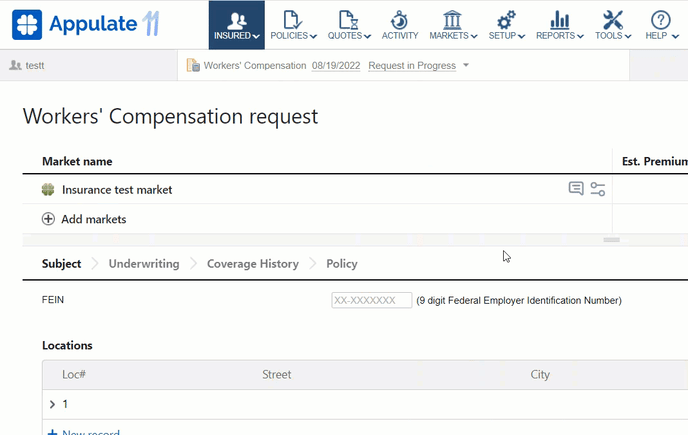 If you're submitting to Employers, you can change the effective and expiration dates via the Market Smart Q&A dialog.
If you create your submission during Uplink, dates are set automatically according to your uplinked ACORD. If dates are absent, the effective date is set as of today (+ policy effective time delay if specified in Setup > Settings).