Previously you might have had a problem if some MGAs worked with the carriers you are interested in, and it wasn't reflected in Appulate.
You can now add submarkets to submissions using the Add submarkets button on the Quote request page. It'll help you access their Supplemental forms on the Forms page and reflect your business arrangements in Appulate more accurately.
Add submarkets
1. To add a new submarket, you need to add a market first and click the Add submarkets button in this market's drop-down menu.
Note: Only some MGAs have the new option. It's turned off for the MGAs who actively use Appulate and have a preset list of carriers.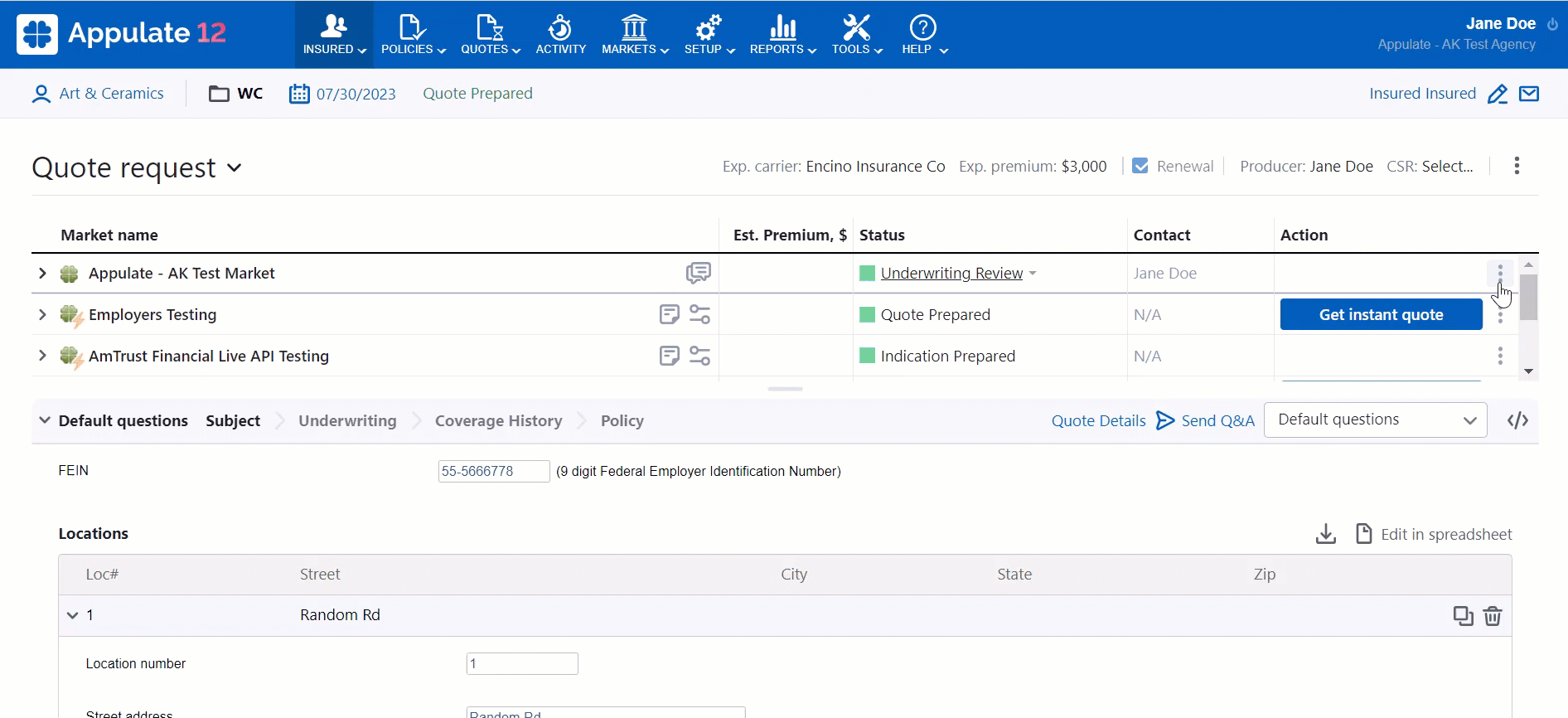 2. In the Add submarkets dialog, you need to search and select the submarkets you need. They are divided into two groups:
Submarkets this MGA works with are in the first group.
Available submarkets (titled Other submarkets) are in the second group. These companies are suggested by Appulate for the current insurance line.
Tip: Use the "Search" field to find a company you need. Only the first 14 available submarkets are displayed.
Tip: You can view all the markets that support particular insurance lines by clicking the Market directory page link in the Other submarkets section's description.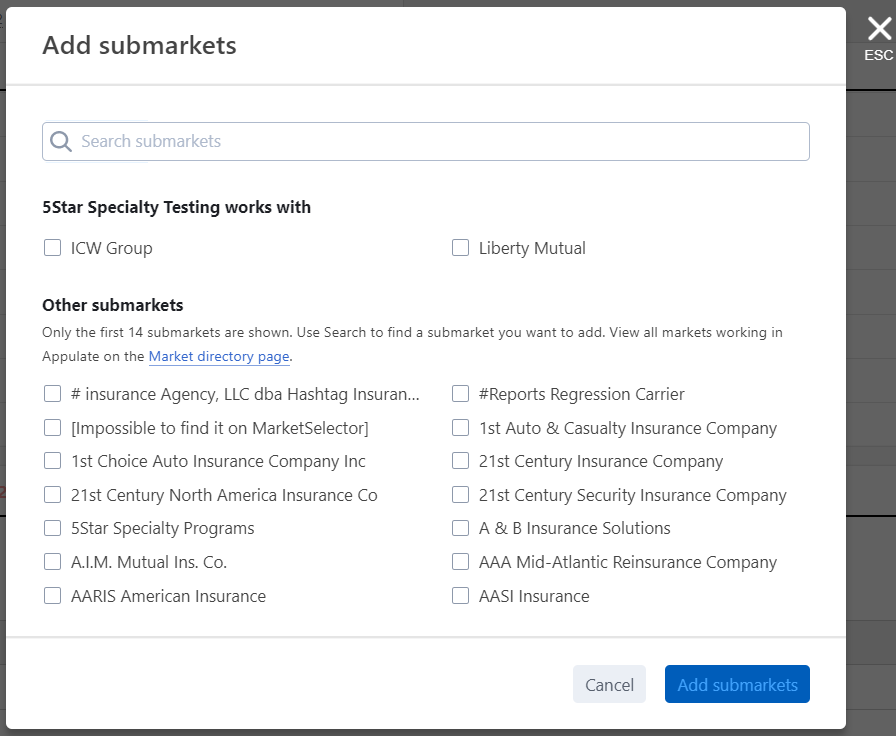 3. As a result, submarkets will be added to the submission.
Note: Quotes (or indications) will not be automatically generated for submarkets in this case (if a submarket supports quote generation). Thus, quotes can only be uploaded.
Remove submarkets
The logic of removing submarkets is similar to removing markets. Click Remove submarket in the drop-down menu to remove this company from the submission.