Only Admin users can add, edit, deactivate, or reactivate users. Each company has a user who has admin rights. If you do not know your admin, email support@appulate.com for assistance.
Add a user
1. On Setup > Users click Add New to add a new user.

2. Enter data in the required fields (marked with a red asterisk) and click Save. The new user will receive an email notification and will be able to change a password.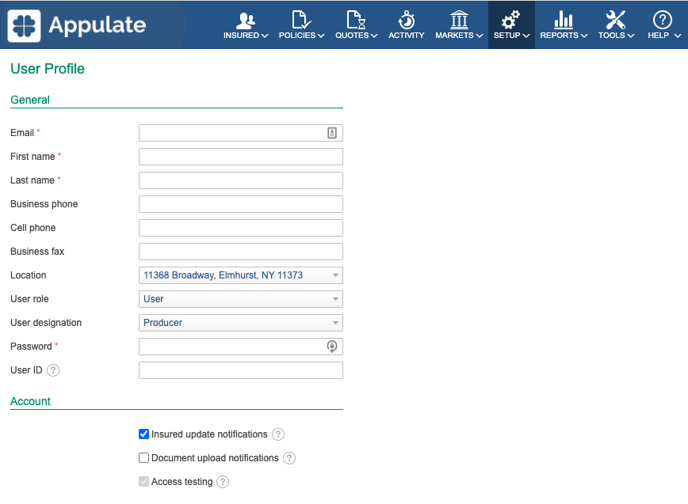 Edit or deactivate a user
To edit the profile of an existing user, click the Edit user button in the last column.
To deactivate a user, click the Make user inactive icon in the same column (see the figure below).

Reactivate a user
To reactivate a user,
Click the filter icon in the Status column and set the filter to Inactive.
This will display all of your company's inactive users. Find the one you want to reactivate and click the Edit user button in the last column.
You will be redirected to this user's User Profile page. There, click the Status field and select Active.
Click Save at the bottom of the page.