Appulate Uplink™ is a special tool that allows you to easily import filled-out ACORD forms directly from your AMS right into Appulate. Appulate does all the work of creating a new insured or matching the information with the existing insured.
This article provides information on how to install Appulate Uplink™ and which software is required.
Appulate Uplink 3.1 is the latest Uplink version for Windows. Incorporating upgraded TLS (Transport Layer Security) protocols, it is the safest Uplink version out there.
If you are using Citrix or a remote server, please contact your IT department to install Uplink.
System requirements
Windows 7 and later versions
Installation
1. On the Appulate Uplink™ page, select your agency management system from the drop-down list. If you cannot find it, select "Оther".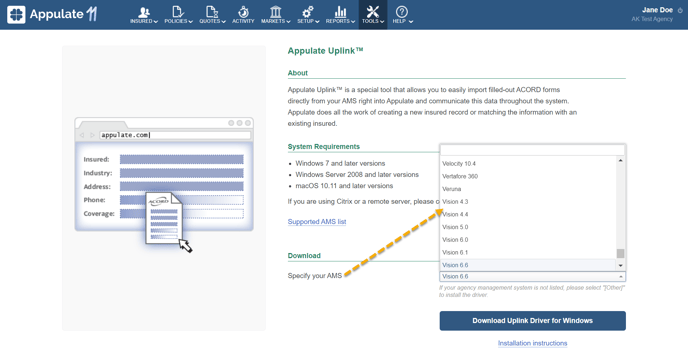 2. Click the Download Uplink Driver for Windows button to launch the Appulate Uplink Setup Wizard.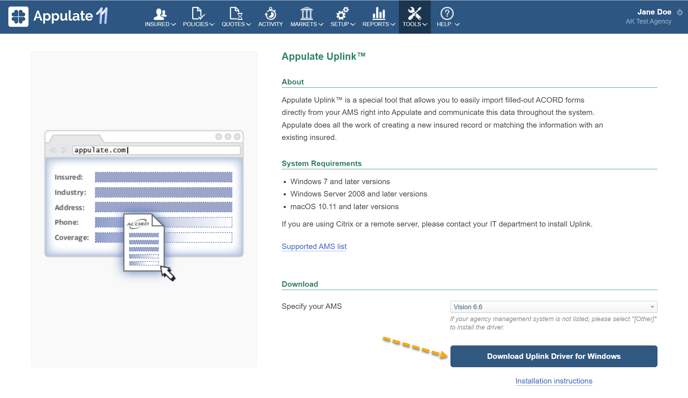 3. In the security warning box (if it appears), click Run.



4. On the Welcome to the Appulate Uplink Setup Wizard page, click Next.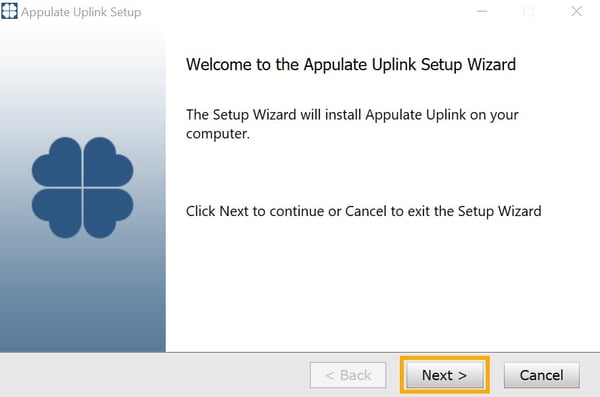 5. On the End-User License Agreement page, read conditions of the Appulate Uplink License Agreement, select the I accept the terms in the License Agreement checkbox, and then click Next.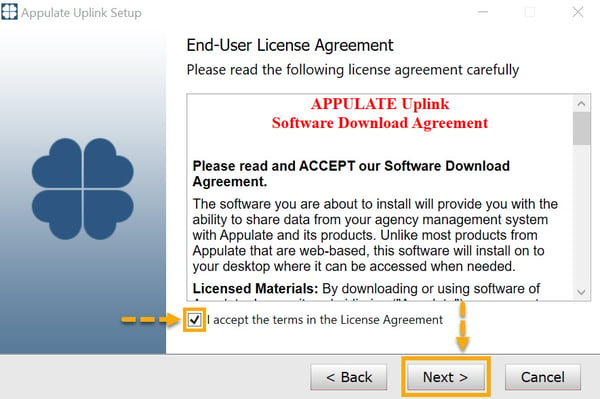 6. For more Uplink™ options, leave all product features checked on the Product Features page.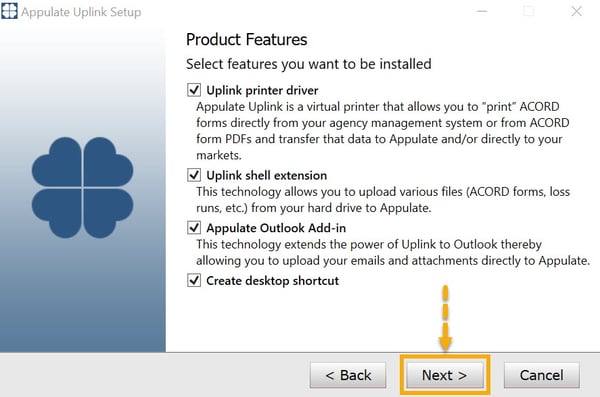 7. On the Ready to install Appulate Uplink page, click Install.
* If you're upgrading your Uplink Driver, click Upgrade.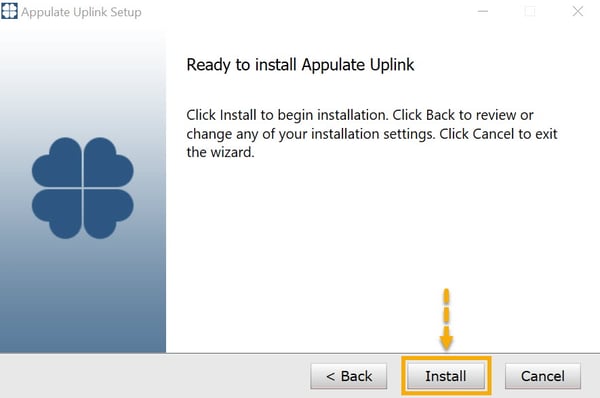 8. In a security warning dialog box (if it appears), click Yes. Wait until the installation process is complete.
9. On the Appulate Uplink Setup Wizard completed page, click Finish.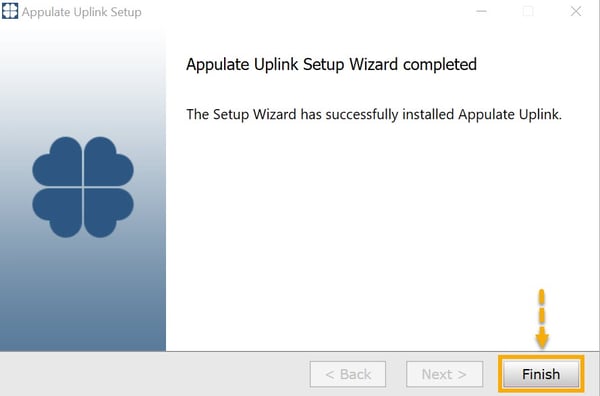 ---
Uplink Upgrade
If Appulate Uplink has already been installed on your computer and a new version is available, you will be asked to upgrade to the newest version.
The upgrade process is similar to the installation described in steps 5 - 9 above.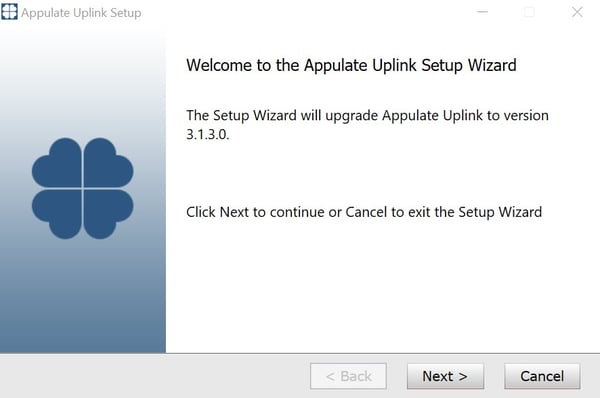 ---
Change, repair, or remove Uplink
1. To select new features, fix errors, and uninstall Uplink, you need to launch the Appulate Uplink Setup Wizard.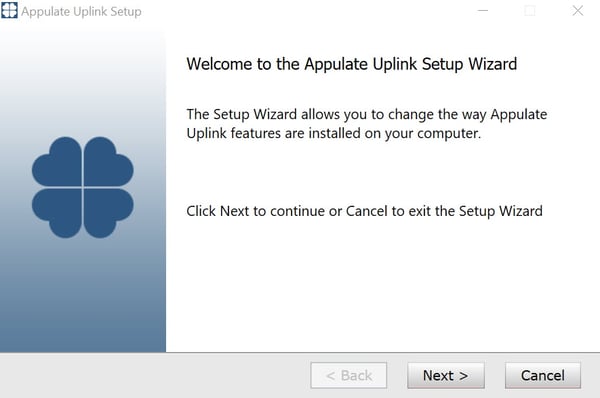 2. By clicking Next, you will see Change, repair, or remove installation dialog where you need to select an option.
Change
1. To install new components, select the ones you need and click Next.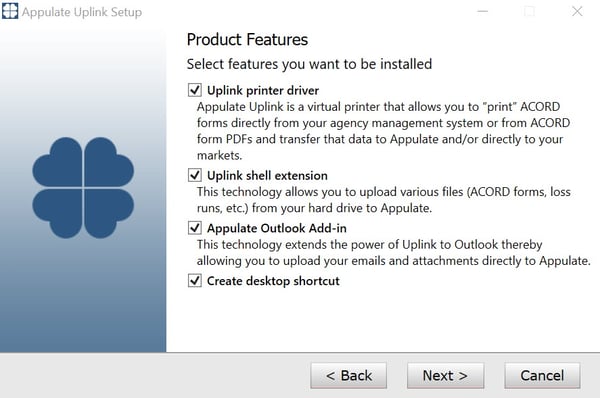 2. Confirm changes by clicking Change.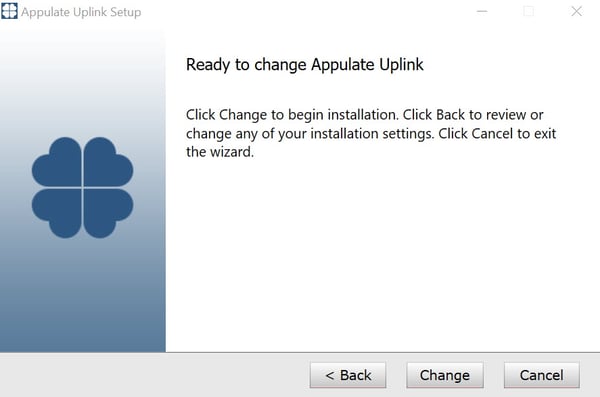 Repair
To fix problems with the installed Uplink, select Repair in step 2, and confirm changes by clicking Repair.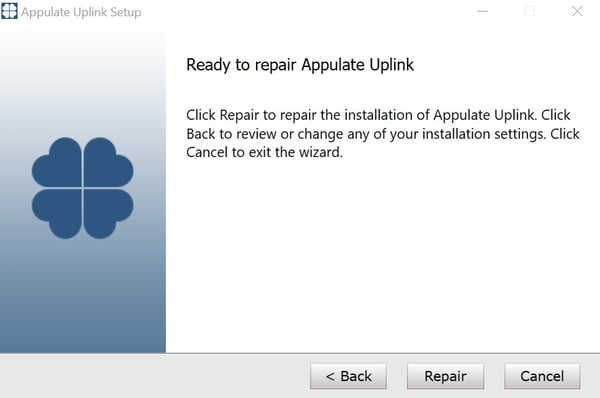 Remove
To uninstall Appulate Uplink, select Remove in step 2, and confirm changes by clicking Remove.