This page provides information on how to register an independent agency or an agency working under a market on the Appulate website.
1. To register a new agency, click Login in the upper-right corner of the Appulate website.

2. On the Sign-in page, click Sign up now! at the bottom.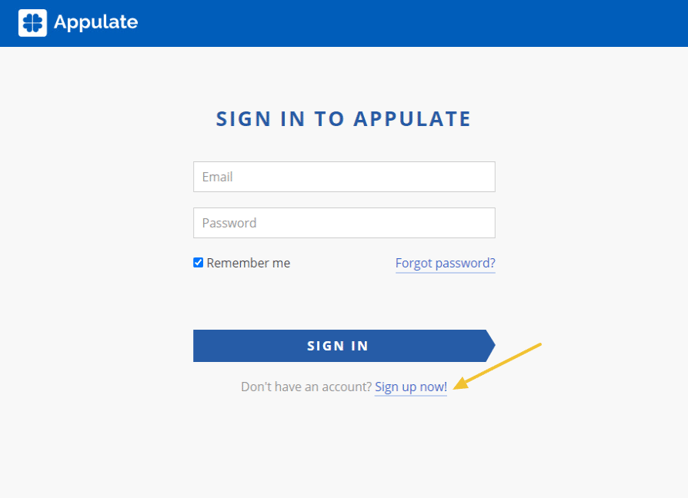 3. At the User Info step, enter your personal and contact information as well as your password. This email and password will be used to log in to the system.
When ready, click Next Step.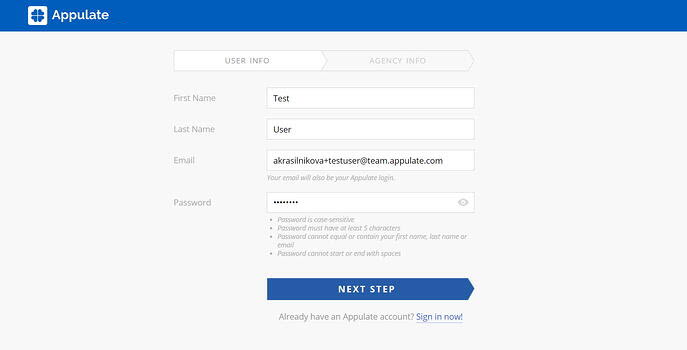 4. At the Agency Info step, enter the Agency Name and primary location state. All the fields are required.
When you enter all the information, click Appulate User Subscription Agreement to read the conditions of the enterprise version of the Appulate site. Then select I accept, and click Join Appulate.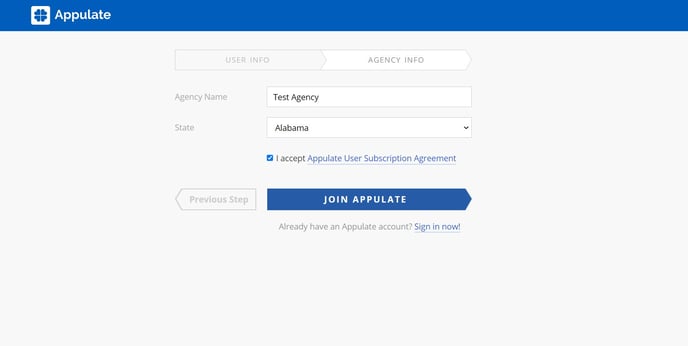 *If Appulate has detected that your agency might be already registered, you will be offered either to check the existing companies—both agencies and markets—or to proceed with the registration process.
Request confirmation from company

. You need to select a company from the drop-down list and click "Finish" to send a request for confirmation to the administration of this company. This request will be sent by email to active Admin users.

Request assistance from Appulate

. You can contact the Appulate support team if you are not sure the administration of which company to send a request to. A support engineer will receive an email message.

Proceed anyway

. You can also ignore the warning message and finish registering your agency.
5. When the registration is complete, you will see the "Thanks for signing up" page from which you can sign in to the system.
The Quick Start – Appulate Submission link redirects you to the Appulate 101 page, where you can learn more about Appulate and how to use it.