The process is initiated by an agent sending over a completed submission through the Appulate portal. When a submission has been sent your way, you will receive an email notification of the submission. You can also track all new submissions on the Quotes page under New/Unassigned.
The steps outlined below will trigger email notifications.
Receiving & processing submissions
1. Navigate to the insured record in Appulate.
Follow the email notification link into Appulate or log into Appulate, and find the insured under Quotes > New/Unassigned.

2. Assign an Underwriter.
Under New/Unassigned, locate the insured record and click the underwriter field to select an underwriter from the dropdown menu.

3. Click on the insured name to work on the submission. This will redirect you to the quote request page.
4. Review the submitted data from the agent.
This can be done from the questionnaire. You can also check the Forms, Loss Runs, Documents, and Notes pages for additional information and attachments. To open these, click Quote request and select a page.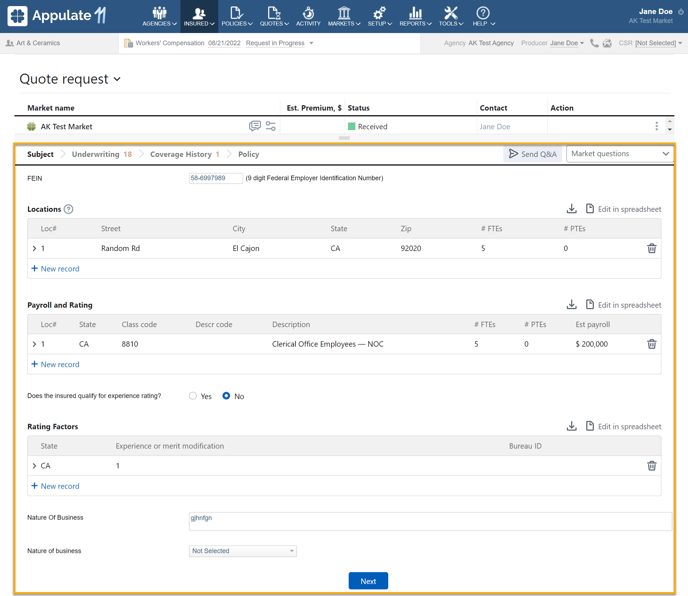 5. Request additional data from the agent if needed. Use the Send Q&A button on the Smart Q&A.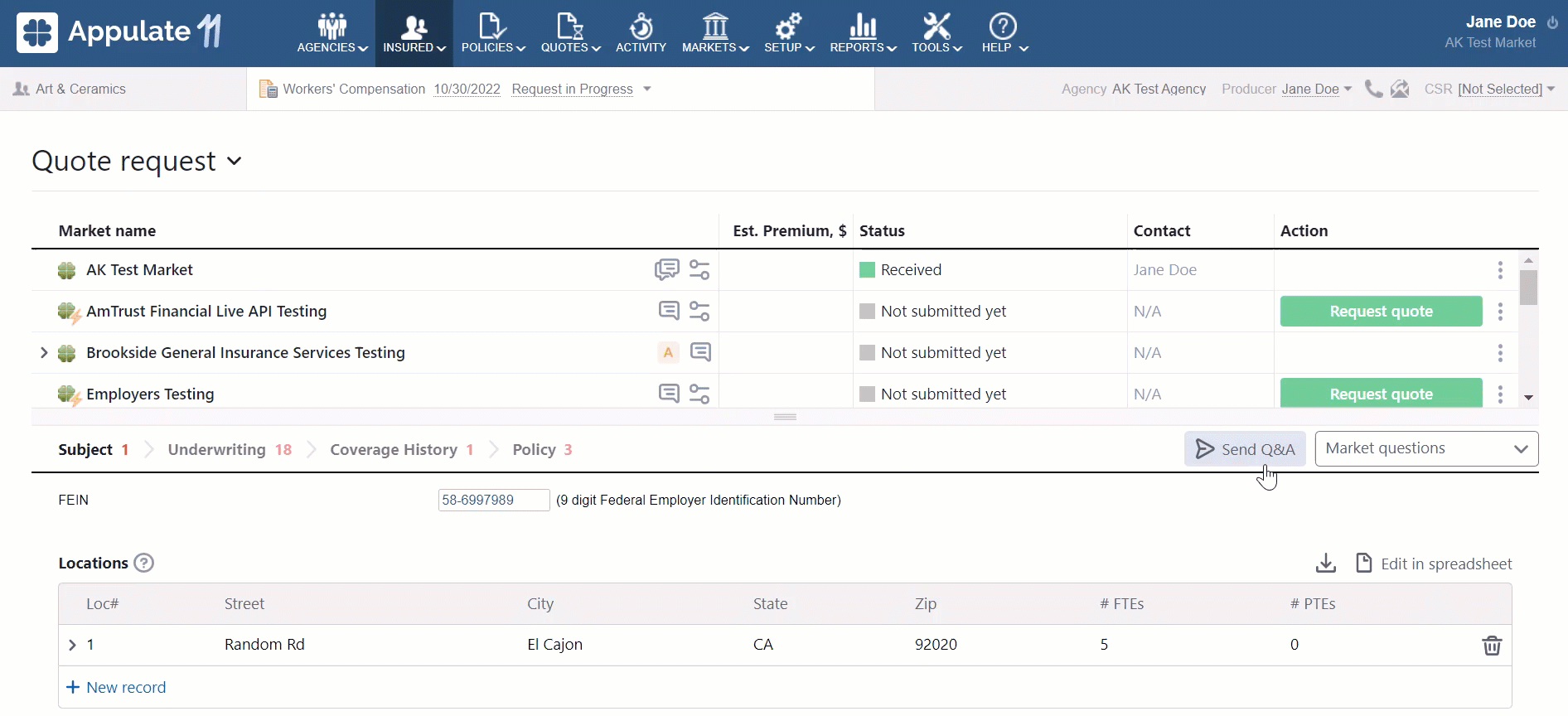 Quoting
6. Add markets to work on your quote request. Click Add markets and select the markets from the list.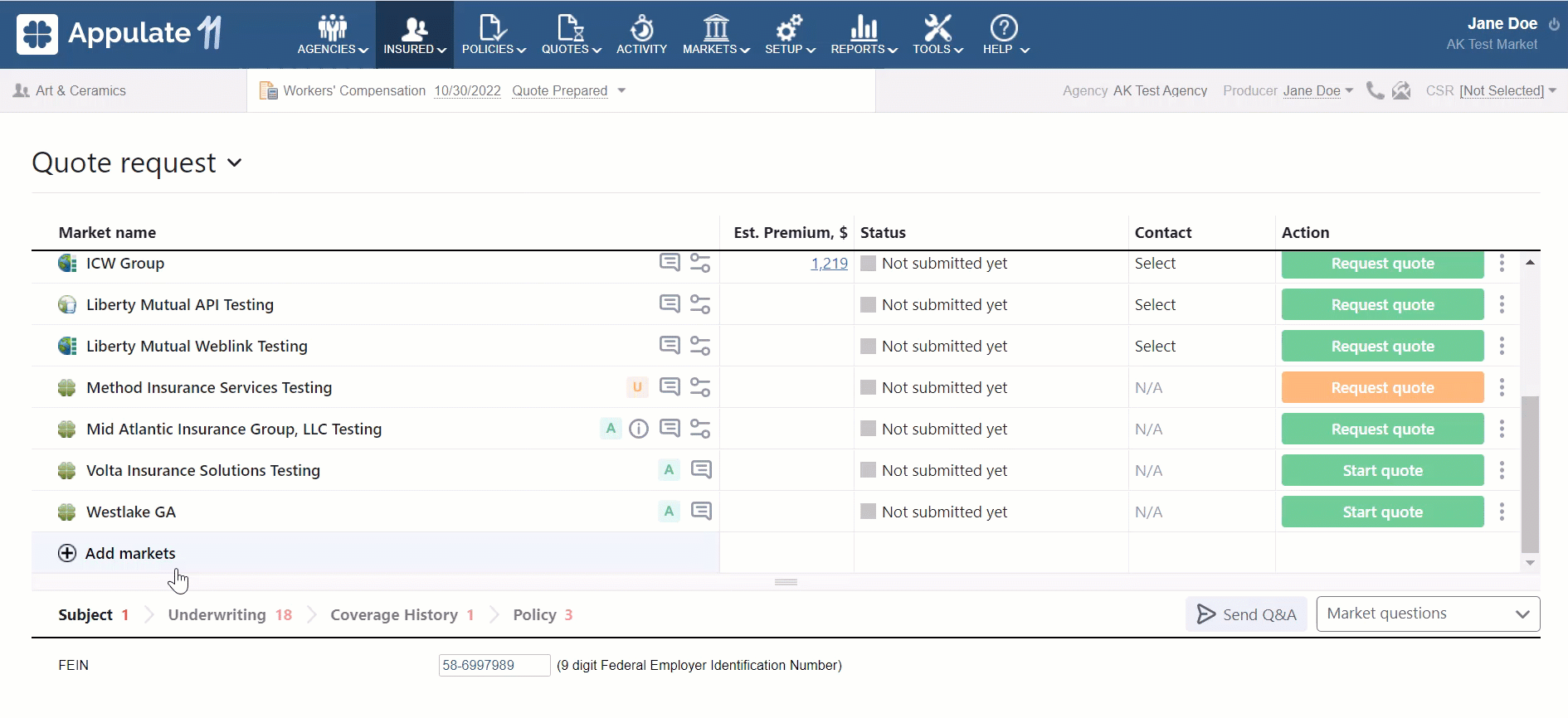 7. Request a quote from the markets you have added.
For some markets, Appulate will push your data to an existing portal outside of Appulate (i.e. CNA). For other markets, their portals are live within Appulate (i.e. Employers). Fulfill any requirements the market has before clicking Request quote. Use the letter indication for each market to help guide you through the submission process. Click Request quote when you are ready.

8. Receive quotes and upload them into Appulate.
Once you receive a quote from your market, upload it into Appulate to record it. Your agent will not have access to the quote until you Release the quote to them. See step 10 below.
Note: Some markets generate quotes automatically when you click Request quote. This is indicated by the lightning in the market's icon. Others may provide a quote after you click Get instant quote. For more information, see Quotes.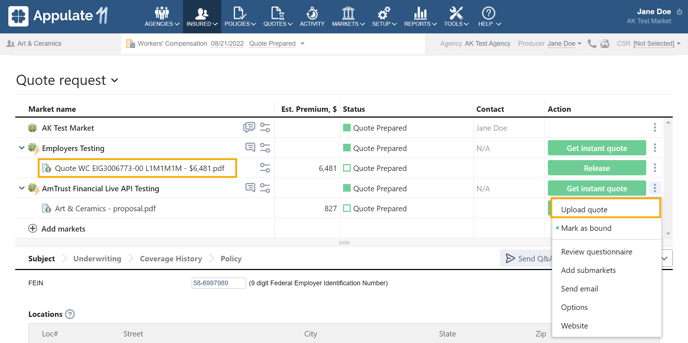 9. If applicable, add a cover page to the quote you will share with your agent.
Note: You can replace an added cover page by clicking Replace cover page in the quote's dropdown menu. You can also download the initial quote by clicking Download received quote.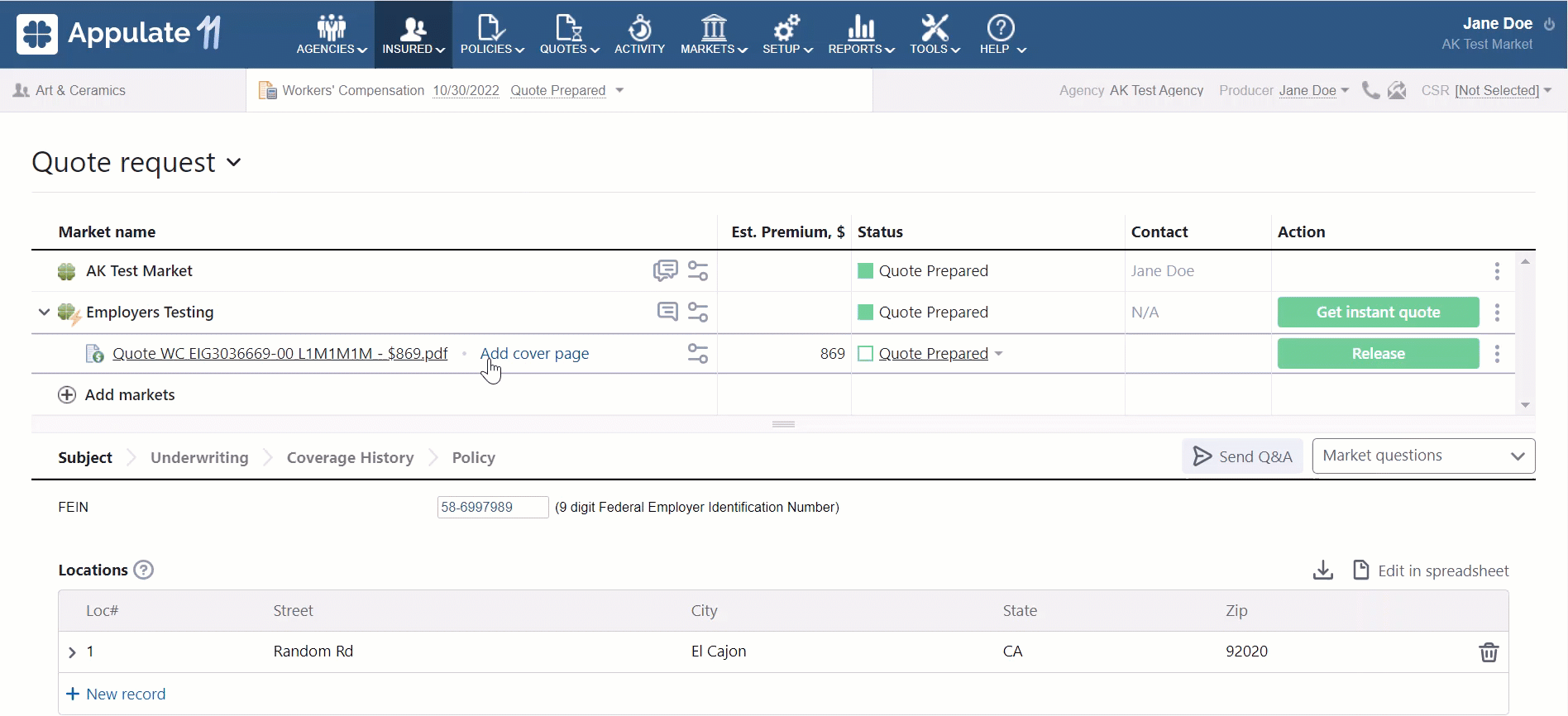 10. Release the appropriate quote to the agent.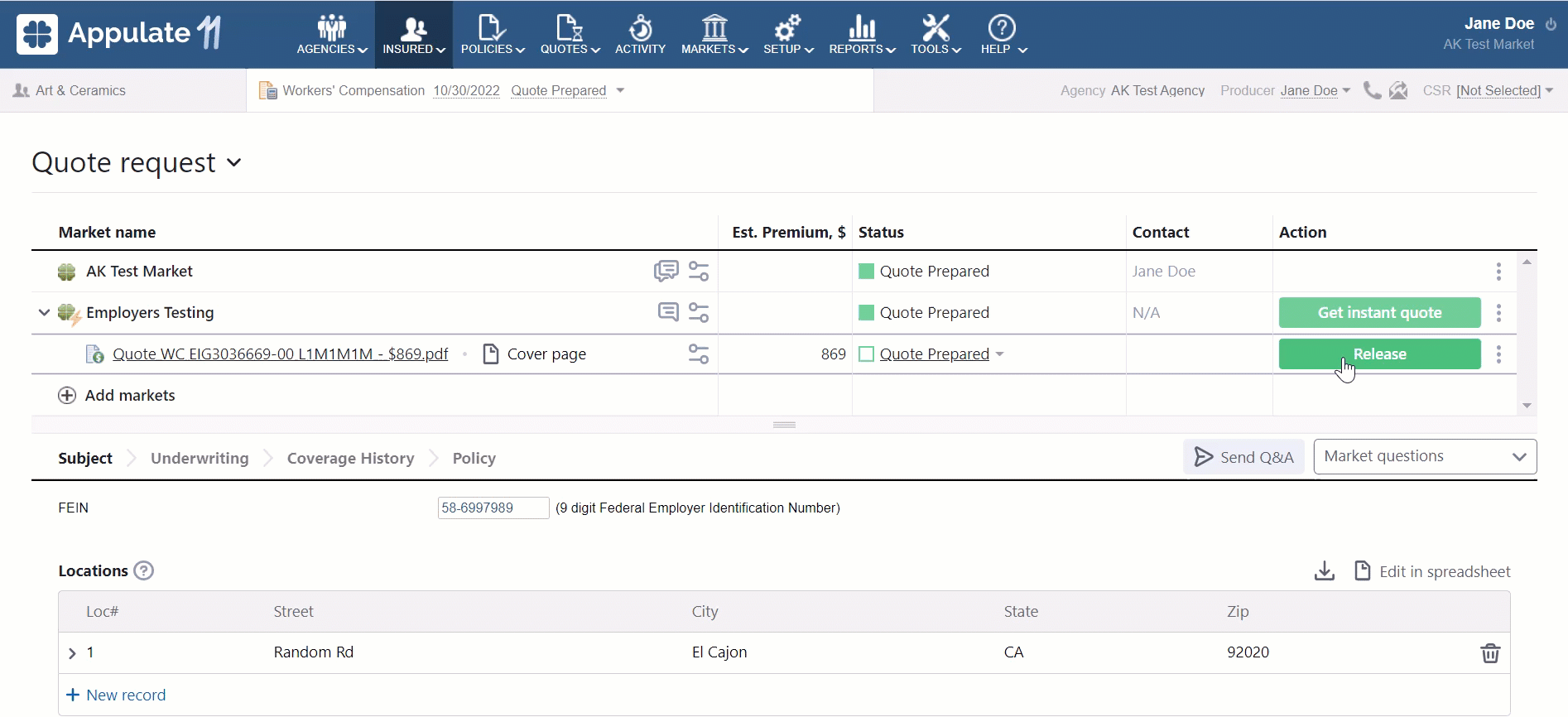 Bind requests
11. Navigate to the insured record in Appulate.
Follow the email notification link or log into Appulate and search under Quotes > Requested to Bind.
12. Gather information from Appulate and bind with your market (outside of Appulate).
13. Bind within Appulate by clicking Bind.
This will open the Policy page, where you can upload policy documents in the Policy docs section.