IPFS (Imperial PFS) acts as a billing system and offers agents and brokers short-term loans used for property and casualty insurance coverage. Appulate offers retail agents integration with IPFS.
Setup
To save IPFS credentials in Appulate, go to the Setup > Settings page, enter credentials, and click Save.
Note: These settings are available only to retail agencies' Admin users.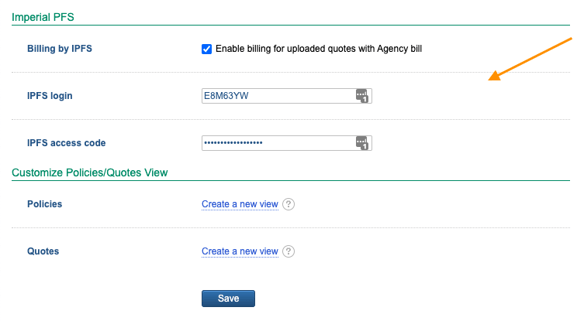 Billing
For now, billing by IPFS is available only for uploaded quotes with the "Agency bill" option.
1. After submitting, upload a quote that you received from your market.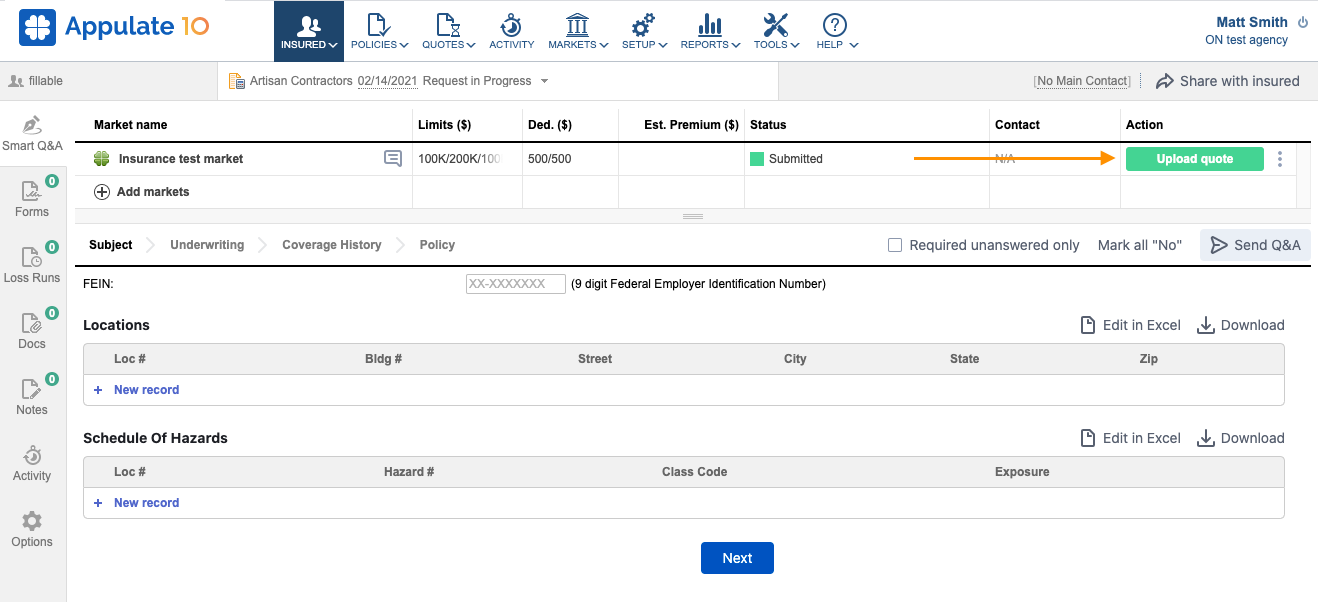 2. You'll see the Quote markup dialog pop up. In the dialog, select the Agency bill option and specify additional information about the quote, such as the Premium, Taxes and Surcharges, as well as the Broker Fee.
The premium will be synchronized with the value in the Est. Premium column. All parameters are saved to the quote's metadata.
Note: Please don't add your own agency fee there yet. You'll be able to enter it later.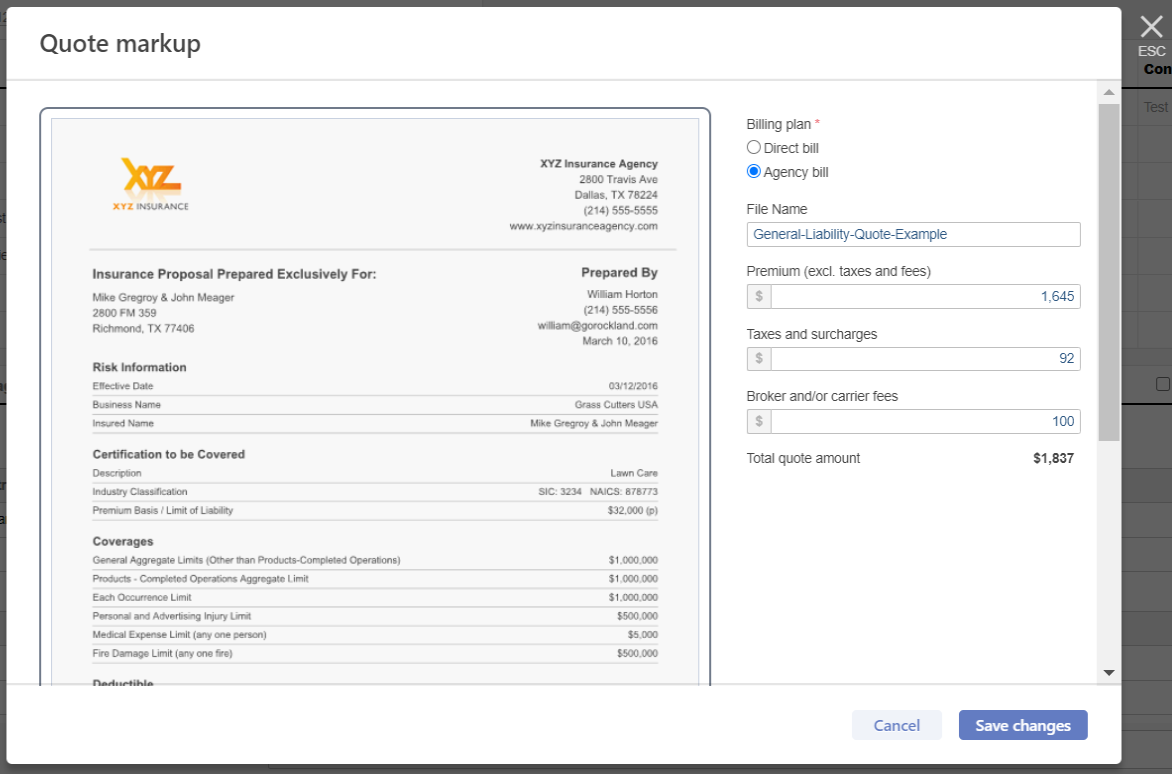 You can change quote information by clicking Open Quote markup in the dropdown menu. The dialog's fields will contain the previously entered values but may be edited. Any changes will be applied and synchronized accordingly.
3. Once you've uploaded the quote, you'll see the Bill insured via IPFS button next to the quote.

4. When you click this button, you'll see the Bill insured via IPFS dialog, where you can enter login information, additional data and send it to IPFS.
If you don't have IPFS credentials in Setup > Settings, you can enter them in the dialog.
Note: You can also opt out of using IPFS by clicking Turn off billing via IPFS and you will not see the "Bill insured via IPFS" button and this dialog again. The IPFS setting will also be turned off.
Once credentials are entered, click Next to go to the Billing tab.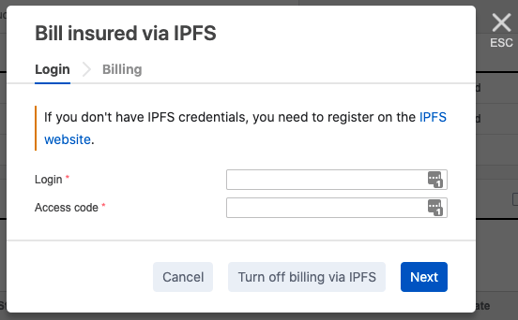 If you have IPFS credentials saved in the Settings, you just need to enter the necessary information and click Bill to initiate the billing process by IPFS.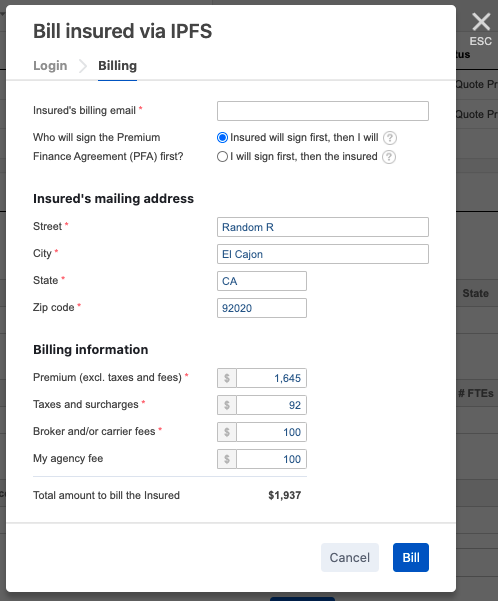 The insured's contact information and address are synchronized with the questionnaire.
In the Billing information, the "Premium (excl. taxes and fees)", "Taxes and surcharges", and "Broker and/or carrier fees" fields contain the same values as in the Quote markup dialog.
The "Total amount to bill the Insured" is automatically calculated sum of the "Total quote amount" and "My agency fee".
5. When ready, a request is sent to IPFS.
If you've opted for signing the PFA first, you'll receive an email from IPFS. Your email address is taken from your IPFS account.

If the insured has been selected to sign the PFA first, they will receive an email from IPFS to the address provided in the Insured's billing email field.