Quotes can be sent to the insured to get their signature or approval. There are several ways to achieve this: by sharing a quote, sending a quote by email, or sending a quote to the insured for signature.
Sharing from the RFQ interface
To share a quote, click the Share with insured button on the quote's level on the Markets Selector. A dialog will open where you will need to select or add an insured contact, click Continue to write an email, and then click Send.
As a result, the insured will have access to this quote on the Insured Portal.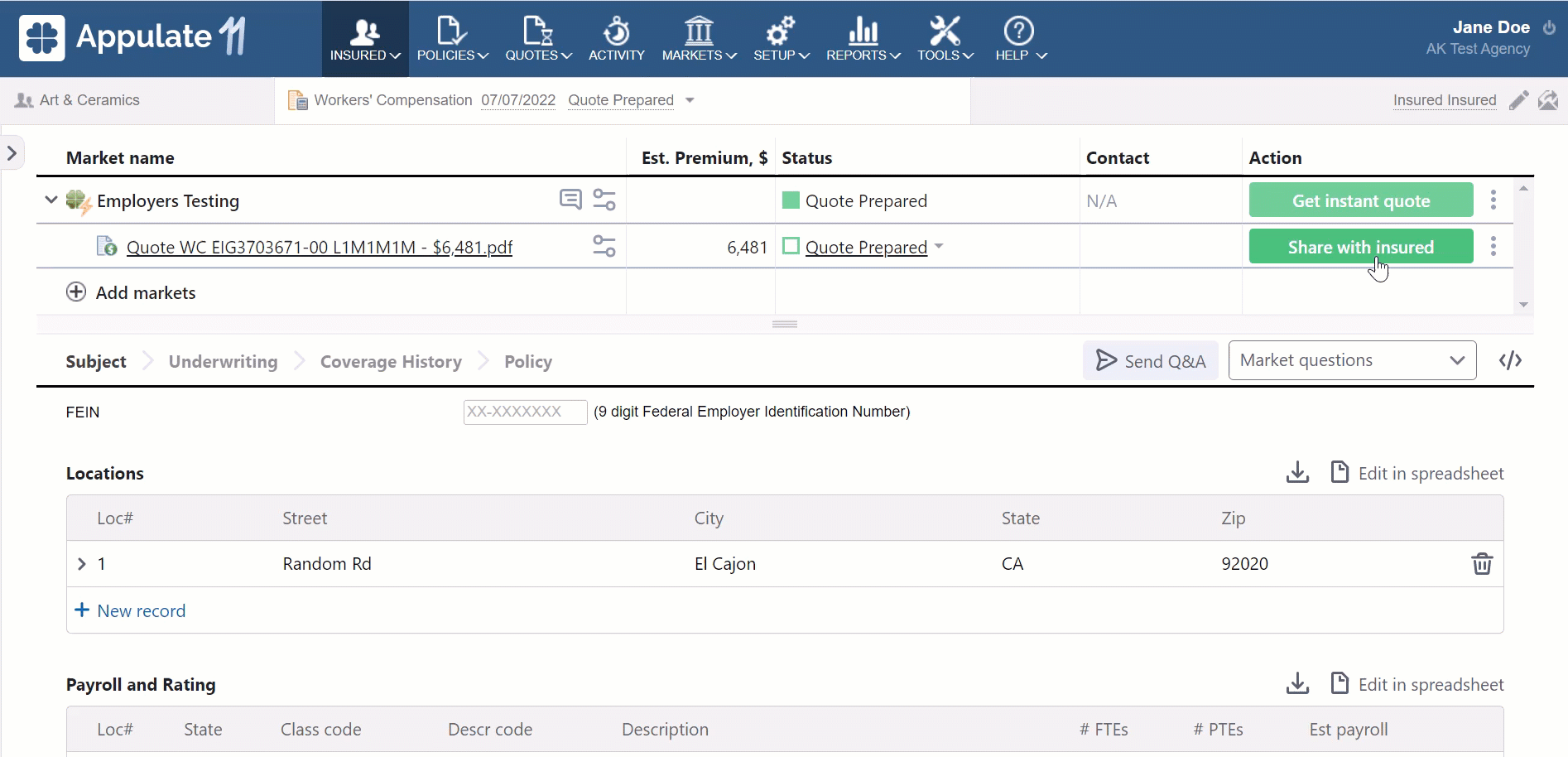 To send a quote, click the Send by Email button in the Action column in the quote row.
Note: Quotes can be sent to any recipient (insured or other). However, only agency users can send quotes to the insured.

The sender should specify the recipient's contact information in the Send Quote by Email window and click Send.
When a quote is sent, the quote status will automatically change to Sent to Insured. The insured will get a 'Quote Prepared' email with the quote attached.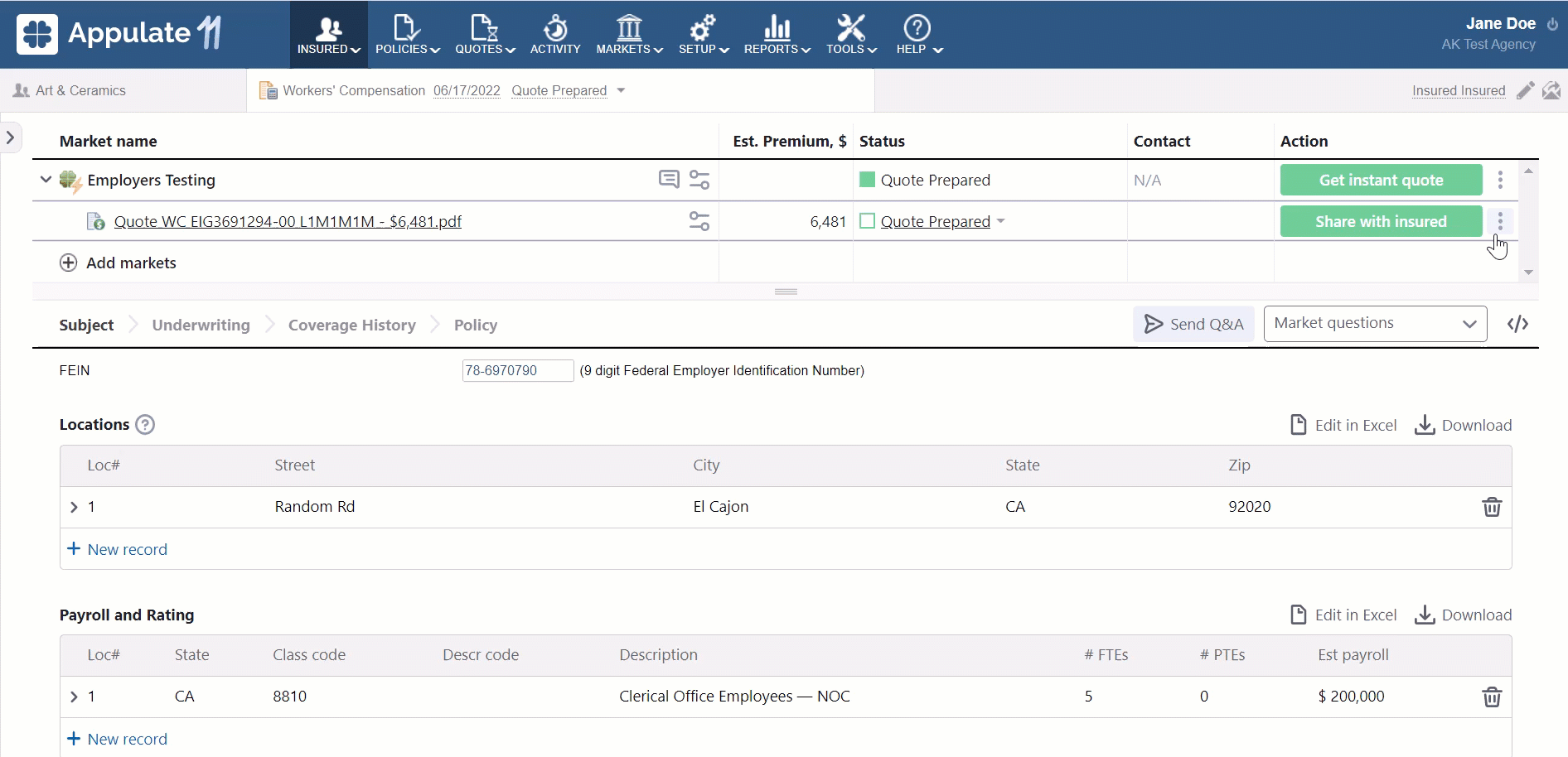 If the insured accepts or declines this quote, the status can also be changed in Appulate: Accepted by Insured or Declined by Insured.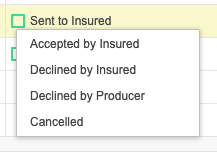 Information on sending a quote is logged on the Activity tab and Activity Log.